School Notice
Have a wonderful summer.
A friendly reminder that the school office will be closed
for the summer until August 22, 2017.
Classes resume Aug 31, 2017.
Welcome to Our School ~ Kindergarten to Grade 5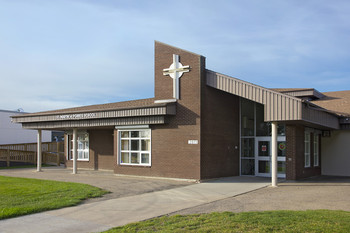 Fine Arts Focus
 Our students get the opportunity to discover and enhance their gifts through art, music and drama. 
We are a publicly funded school located in Red Deer, Alberta, proudly welcoming children of all faiths desiring a Catholic education.With a Gospel view of life, students are called to grow spiritually, academically, socially, culturally and physically.
Our Catholic faith is nurtured and experienced in all classes, celebrations, and prayer.
To find out why we are the right school for you, please visit us. 
Division News