Attendance Line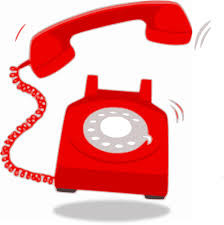 Attendance Line 403-347-5650  Ext. 0
It may seem obvious that having your child at school will benefit their learning and chances for success. What is not obvious is how big a difference even just a few absences can make.
A U.S. study on chronically ill children absent an average of 16 days showed their scores on a national test to be 12 percent lower (51%) than those of children who had been absent for an average of only 7 days (63%). 
While not all absences can be avoided, any teacher will confirm that an absence from the classroom is a missed opportunity for a student to participate in the oral, visual and tactile learning that happens at school.
We believe it is the responsibility of the parent or guardian to ensure that the student attends school and arrives promptly. Students arriving on time for school develop a lifelong appreciation for being prompt and punctual. Arriving on time give your child the opportunity to socialize with his/her peers and receive important school announcements.
While the school makes courtesy calls home on unexcused absences, 
it is the responsibility of parents to notify us if your child is to be absent or late.
Our attendance line at 403-347-5650 Ext. 0 is available 24-hrs to take your message.
School Age Before & After School Care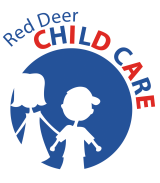 Red Deer Child Care provides a school age care program at the St. Martin de Porres School Portable.
The School Age Program runs from 6:30 am to 9:00 am and again from 3:30 p.m. to 6:00 p.m. Monday to Friday. They also provide care for early dismissal Mondays as well as full days off from school such as P.D. days, Teacher Convention days etc.
Although there is no Kindercare Program at St. Martin de Porres School, the School Age Program is licenced for up to three (3) five (5) year olds.
If you require more information or would like to register your child for the program, please call 403-347-7973 or check out their website: www.reddeerchildcare.ca